In-Home Mobile Pet Euthanasia in Ontario
Comfort, Peace, & Closure for You & Your Beloved Pet
The time you've spent with your pet is precious. The memories and joy will always be with you. Whether sickness or old age has taken a turn for the worse for your animal friend, it may be time to make the uncomfortable, but ultimately humane decision…
Please contact me:
Questions About Mobile Pet Euthanasia?
I Am Dr. Judy N. Velyvis
I received my Doctorate in Veterinary Medicine from the University of Guelph's Ontario Veterinary College in 1991. Since this time I have been associated with several progressive and innovative Veterinary practices in Southern Ontario, including practices in Oakville, Brantford, and Cambridge to name a few.
I am following in the footsteps of James Harriet (a British veterinary surgeon), by bringing comprehensive and compassionate veterinary expertise into your home, specifically for the distinct purpose of in-home, mobile pet euthanasia.
I bring a caring, loving, and understanding element to my practice that helps to put both you and your pet at ease during this uncertain time in the comfort of your own home.
More About In Home Pet Euthanasia
Painless & Comfortable
The home your pet has known throughout its life is the perfect place to sooth both of you as we cross this final bridge together.
Compassionate Care
As a pet lover myself, I understand the bond between you and your pet. I know how hard, but necessary our journey together will be. I am here for you.
One Last Goodbye
In home pet euthanasia allows you to be with your pet until the very end for one last moment and final embrace together.
Reasons for In Home Pet Euthanasia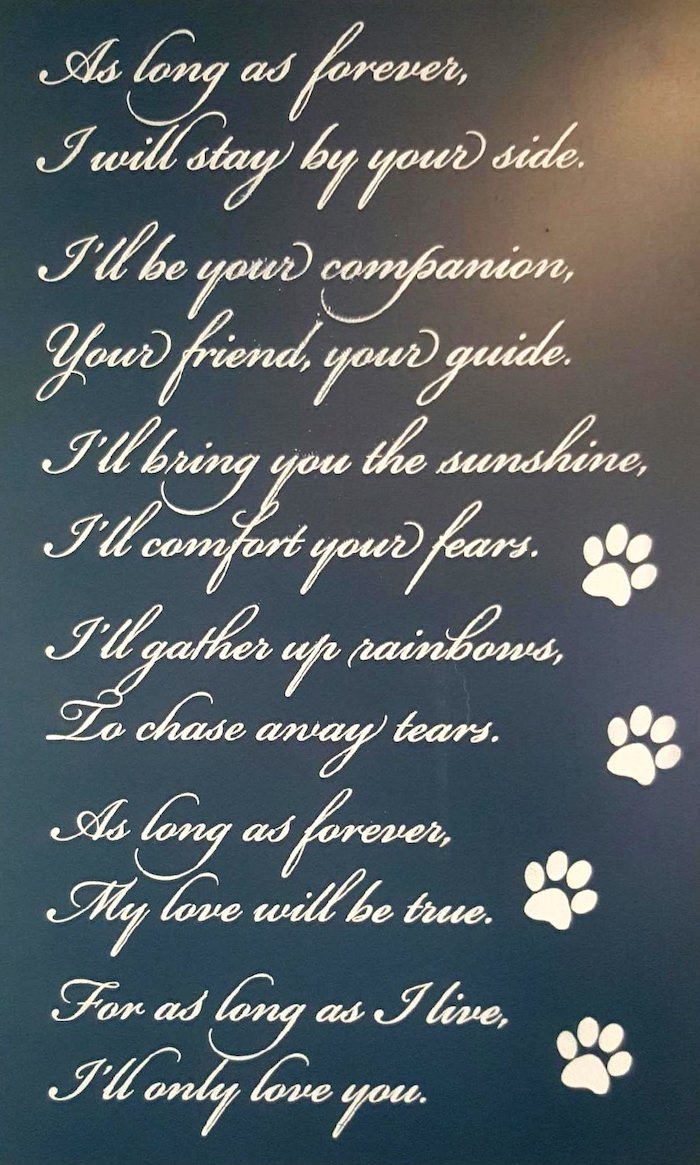 There's many reasons why we need to consider mobile pet euthanasia for your dear pet.
Aging: You two may have been blessed with a long relationship that you sense may soon be ending. As your pet ages, you start to notice certain changes that warn you that the unthinkable is drawing near. It is hard to watch them suffer. It is hard when they can no longer do the things they used to love. Halting the suffering is good for both of you.
Health: Perhaps your lovely friend and family member has a chronic ailment, and there is no hope or cure for recovery. In home pet euthanasia is the humane option to put an end to suffering and endless pain. Not only does it relieve the pet of painful living, it also takes stress and worry off of your mind.